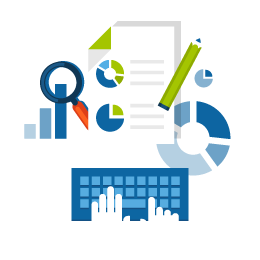 Increase your sites online presence, rankings, and organic traffic by acquiring high authoritative backlinks.
Link building is the process of acquiring backlinks to your website. By increasing the number and quality of backlinks you increase the trust and authority major search engines like Google have in your website. This increases your rankings, traffic, leads and sales.
Types of Links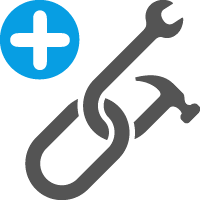 "Backlinks" is a term that includes many types of links that have different benefits. By having a variety of links you are showing the search engines your website is popular all around the web. Here are the most popular types of links:
Editorial Links: A link contained within an article written by and published on a high domain authority website.
Resource Links: A link contained on another website. Typically on a page labeled "resource" or "referral partners".
Directory Links: A link inside a profile page of a directory website.
Forum Links: A link inside a profile or signature from a forum website.
Blog Comment Links: A link from a blog website in the comments section.
Not All Links Are Equal
Certain types of links have a much bigger impact to your ranking than others. The search algorithms are engineered to understand whether a website is a legitimate site or not. Obtaining a link from a website with a higher quality score will have a bigger impact.
After quality they look at the trustworthiness of a website. Search engines do this by assessing the websites linking to them. Trustworthy websites only link to other trustworthy websites, by understanding this concept the algorithms are able to distinguish between the two.
Search engines have been trained to fight spam found on low-quality websites attempting to manipulate rankings. The smarter they get at figuring out the quality of a backlink the more important it'll be to have links from trustworthy and high quality websites.
Relevant & Irrelevant Links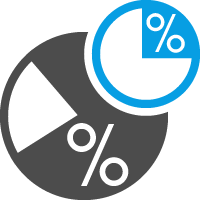 After trust and quality it's important to have relevant backlinks. When other websites in your industry are linking back to you it shows the search engines that you're a leader. As more of them are talking about you it solidifies your position as an authority.
Acquiring links from outside your industry can help your rankings, but only if executed properly. You don't want to acquire links from just any sites. Instead you only want certain links that can increase awareness and drive traffic to your site.
Our clients have seen massive results by acquiring both industry and non-industry based links. This is why our staff at Web Market Pros believes that it's important to build both.
When executed properly it can show that you're a leader to people inside and outside your industry. The key is still to always be mindful of the quality of a link, then determine whether it's appropriate or not to acquire it.
Black Hat vs. White Hat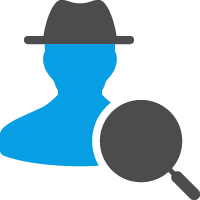 The world of SEO has two camps, black hat and white hat. If you assumed the black hat SEOs are the dark side you're correct. A black hat SEO is someone that uses sneaky methods to exploit the search engines to attain rankings.
The strategies used by black hat SEOs are against search engine guidelines. They should be avoided because they can lead to loss of rankings or worse, a penalty.
Some of the practices they use are:
Links Farms

A series of websites all trading links with each other to achieve higher rankings. Typically these are created with automated "spam" tools.

Door Way Pages

These are special pages created to trick the search engines. When a visitor goes to this type of site they are immediately redirected to another site that may contain a virus or malicious software. Black hat SEOs use this strategy to rank a "door way page" then redirect visitors to something unrelated.

Hidden Text or Links

This is the practice of hiding text or links so the visitor can't see it but the search engines can. There are a few different reasons why people do this but it's highly frowned upon by search engines.

Cloaking

Similar to a door way page, this tactic instead keeps the visitor at the same site. Cloaked sites will show one piece of content to the search engines and something different to the visitor.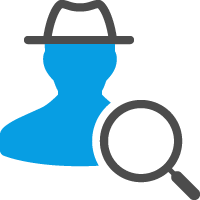 On the other side of the spectrum you have white hat SEOs. The biggest difference is the white hat community abides by the guidelines created by the search engines. Their link building only acquires backlinks from legitimate channels.
An example of a white hat link would be if a real estate agent wrote a blog post about getting a home inspection, near the end of the post he linked to his recommended home inspector. There are a number of other methods that white hat SEOs can use, the big differentiator is that they follow the rules.
Of course not everything is as cut and dry, often it can be difficult to distinguish whether a link is white hat or black hat. Sometimes they fall in to a middle area called "Gray Hat".
These links may not be as bad as black hat links but they aren't as legitimate as white hat either. Links considered gray hat may someday be considered black hat.
Why Choose Us?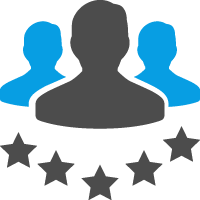 There is no question that backlinks have a dramatic effect ranking websites on search engines like Google. The problem most business owners have is finding the time to build quality ones. It can also be challenging to differentiate between links you should build and the ones to stay away from.
Our team at Web Market Pros have perfected the process of acquiring high quality backlinks from trusted authority sites. The process has been refined through the years to encompass all the changes implemented by search engines.
We are able to acquire the links that your website needs!
We have produced massive results for businesses just like yours over the last ten years and we're ready to help grow your business. Give us a call today to discuss how we can increase the number of visitors and leads to your website.
FREE Website Review!
Our team is ready to review your website's online potential and provide some tips to help you propel traffic, drive leads and increase revenue.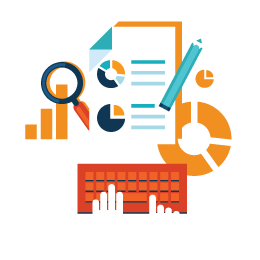 "Web Market Pros is a fantastic company to work with. They are increadibly knowledgeable. Unlike other companies I have worked with, they take the time to explain there processes and I feel very confident in their work." "Web Market Pros does SEO for us and they surpassed our expectation in a fraction of the time we were quoted by other SEO companies. We will definitely continue to use Web Market Pro's services. The prices are very competitive as well." "These guys Rock! I've been looking for someone to do SEO services for a while, and I keep getting the well you know there is no guarantee SEO. These guys came in and said we guarantee results, gave me a 3-6 month time frame, and I actually saw results in 2-Months. They also went above and beyond the call of SEO to help me." O U R V I S I O N
We eliminate the internet marketing headache
so you can spend more time running your business.