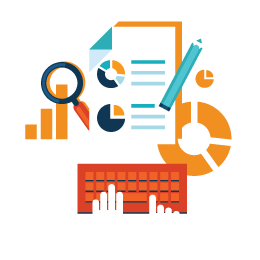 Search Engine Optimization
Let us create an effective SEO strategy to improve your business's rankings on major search engines.
Search engine optimization or "SEO" is the process of increasing your website's visibility in search engines, placing your business in front of more potential clients. SEO gives your website the ability to be seen in organic or unpaid search results for a number of different keywords.
With a properly optimized website you can receive free traffic to your website every day from the world's number one source of traffic, Google.
Keyword & Competitor Research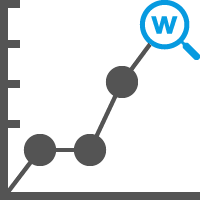 Each industry has a certain number of terms, also known as keywords that buyers use to search on Google every day. Finding those keywords may seem easy but it actually takes quite a bit of research to pick the best ones that will benefit your business.
Our team of professionals have experience to extract the hidden keywords that convert into paying customers. As we build your business's keyword portfolio we can pro-actively optimize the website's pages to rank for those keywords.
During the research process we take an in-depth look at your competition to see which keywords they rank for, allowing us to discover which keywords bring them the most amount of traffic and leads. We then use this information to build your business's keyword portfolio.
This process can seem easy, however there is more to it than finding the keywords with the most traffic. Instead, it's about finding the keywords that buyers are typing right before they make a purchase. These are known as "buyer" terms.
It's great to have your website in front of the most amount of people; however, the real goal is to convert these people into customers. This is exactly why we focus our efforts on the buyer terms instead of just the keywords with the most traffic.
On-Page Optimization
Most websites are built without ever thinking about SEO. They may look visually appealing, however without proper optimization they'll be held back from achieving top rankings in search engines.
Our team proceeds by choosing the pages that best match the buyer terms we found during the research phase. By properly optimizing these pages for those keywords it becomes substantially easier to rank them. This allows for more results in less time.
Search engines use complex algorithms to rank webpages in SERPS. These algorithms look at over 200 web page elements to determine what keywords it should rank for and in what position. Some elements will carry more weight than others. For example, if your webpage's title tag doesn't have the keyword in it, most likely it won't rank.
Understanding which elements are most important helps us to better optimize your site while reducing the amount of changes that actually need to be made.
Off-Page Optimization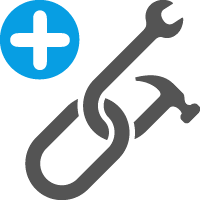 Each website has a score that is calculated by search engines to help decide how important they are. This score is referred to as domain authority.
Websites with higher domain authority are considered to have more trust. When a business is trusted, it becomes easier to rank higher for keywords.
For example, when a site like The New York Times or Mashable publishes an article they will have first-page Google rankings without doing much SEO. This is because of the incredible amount of authority they have built up. The good news is most businesses won't have to compete against these types of sites. Instead they just need to be stronger than their competition.
One of the biggest factors with building domain authority is backlinks. A backlink is simply a link to your website from another website.
Remember, not all backlinks aren't considered equal. The higher the authority of the site linking to your site the more it impacts your authority score. Similarly, too many links from low authority sites can negatively impact your score and your rankings.
If you have too many low quality backlinks to your website it can cause Google to penalize your website. Penalties can range from small drops in rankings, all the way up to complete deindexing where they won't ever show your website to searchers.
The goal is to acquire only quality backlinks from trustworthy and authoritative websites. As your website acquires more of these high quality backlinks your rankings will begin to improve. With better rankings your site will see more traffic that can be converted into sales.
Keyword Tracking & Website Analytics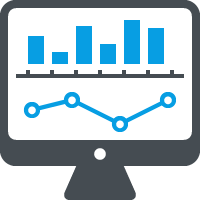 When a website's keyword rankings develop erratic swings, up and down, it can be a clear indicator of changes that need to be made to the site. It can also be changes that were made within the search engine's algorithm. Without this data you could be left in the dark wondering why your website isn't generating any leads or sales. By tracking the position of your keywords on a daily basis, you can quickly be alerted about ranking improvements, changes that need to be made to the website, or that a competitor has knocked you down in ranking position.
It is also vital to know information about how your business's website performs. Analytical information such as bounce rate, click through rate, and average load times can help you uncover errors or weaknesses that are not visible by simply looking through the website. Analysis of this information will allow you to make proper corrections or improvements where needed so your website can perform better.
In addition to analyzing website performance, you must also know how many visitors your website is getting and where they are coming from. Analytic tracking software like Google Analytics will help you learn which search engines and keywords are bringing in visitors.
Over a period of time this data will allow you to benchmark and compare traffic to previous months, seasons, and even years. You can then begin to understand buying habits and keyword trends that shows the analyst where to focus the most efforts moving forward.
Why Choose Us?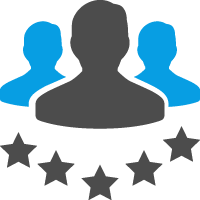 There is a reason why SEO is incredibly popular: because it works. Businesses that rank high for their keywords see a steady stream of leads and sales every month. Search engines are the resource of choice by those looking for a company to do business with. If they don't find you they will find your competitor.
Our team of professionals have been working with businesses just like yours for more than ten years. We have successfully worked with small local businesses up to national multi-million dollar companies. Best of all, we know how to get you results using SEO.
Contact us today to receive a complimentary website analysis. We are ready to help grow your business by leveraging search engine optimization.
FREE Website Review!
Our team is ready to review your website's online potential and provide some tips to help you propel traffic, drive leads and increase revenue.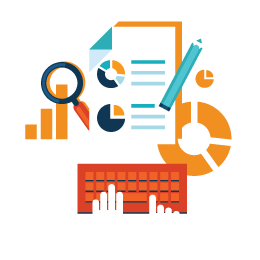 "Web Market Pros is a fantastic company to work with. They are increadibly knowledgeable. Unlike other companies I have worked with, they take the time to explain there processes and I feel very confident in their work." "Web Market Pros does SEO for us and they surpassed our expectation in a fraction of the time we were quoted by other SEO companies. We will definitely continue to use Web Market Pro's services. The prices are very competitive as well." "These guys Rock! I've been looking for someone to do SEO services for a while, and I keep getting the well you know there is no guarantee SEO. These guys came in and said we guarantee results, gave me a 3-6 month time frame, and I actually saw results in 2-Months. They also went above and beyond the call of SEO to help me." O U R V I S I O N
We eliminate the internet marketing headache
so you can spend more time running your business.