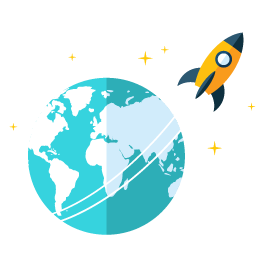 Don't let your website suffer from constant downtime or slow speeds, upgrade to fast and reliable hosting.
Website hosting is the backbone of your website. Without it you don't have a website. Which is why it's so important to have quality hosting that you can rely on.
With so many choices out there it's important to work with a company that understands your needs and how they match up with a premium hosting solution. Our team at Web Market Pros is standing in your corner to help you build the right solution.
Reliability & Uptime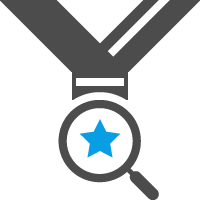 Have you ever attempted to visit a website that doesn't work? What is the first thing you did? If you are like most people you simply left to find a different website to meet your needs.
Your customers are no different.
When choosing a hosting company to host your website the uptime is one of the most important factors to look at. Each time a potential customer visits your website and it's down you are likely to lose a sale.
Search engines like Google are the same, when they attempt to crawl your website and it is down they will quickly drop your organic rankings.
Load Times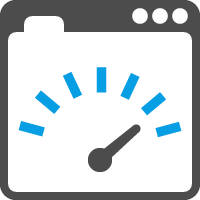 People today expect your website to load quickly. A few years ago Amazon did an assessment of their page load times. They predicted that if it took one extra second to load a page they would lose $1.6 billion per year!
Most people have no patience to wait for a website to load, especially on a mobile phone. Having a fast loading website can also help your rankings.
Google has admitted that slow websites will not be tolerated and rankings will suffer. If their crawler bots have to wait too long they will treat the site the same as a website that is down completely.
Types of Hosting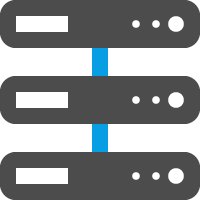 There is a wide variety of hosting plans on the market. Choosing the right one can be a huge challenge. At face value they seem similar and appear to offer the same services but they can be completely different.
The size of your website and the amount of visitors a month will determine which plan is best for your business. You may have seen commercials offering low price "Unlimited Hosting" packages.
However, what businesses end up finding out is they are not unlimited. A lot of hosting companies will simply shut down your account if you cross a certain threshold.
Why Choose Us?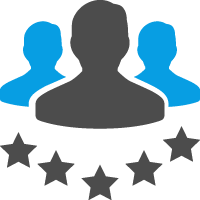 This is where our team at Web Market Pros can help. We've removed the fluff and funny business and created custom tailored solutions for businesses of all sizes. We offer industry leading hosting solutions including Grid Hosting, VPS, and Dedicated Server options.
Over the last 10 years we have seen and worked with all different types of hosting companies. Utilizing this experience we have designed a solution that provides all the features your business needs without all the unnecessary extra junk and expenses.
Contact our team of professionals today for a complimentary assessment of your website and hosting needs. We will assemble a custom tailored premium hosting solution that will deliver the reliability and uptime you need with the speed your customers deserve.
FREE Website Review!
Our team is ready to review your website's online potential and provide some tips to help you propel traffic, drive leads and increase revenue.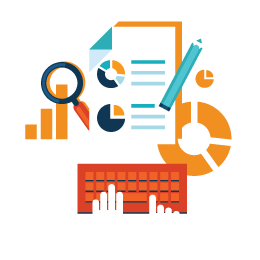 "Web Market Pros is a fantastic company to work with. They are increadibly knowledgeable. Unlike other companies I have worked with, they take the time to explain there processes and I feel very confident in their work." "Web Market Pros does SEO for us and they surpassed our expectation in a fraction of the time we were quoted by other SEO companies. We will definitely continue to use Web Market Pro's services. The prices are very competitive as well." "These guys Rock! I've been looking for someone to do SEO services for a while, and I keep getting the well you know there is no guarantee SEO. These guys came in and said we guarantee results, gave me a 3-6 month time frame, and I actually saw results in 2-Months. They also went above and beyond the call of SEO to help me." O U R V I S I O N
We eliminate the internet marketing headache
so you can spend more time running your business.