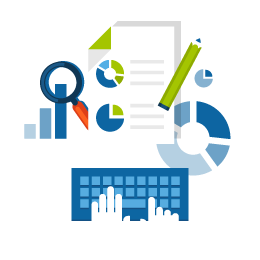 Our team of web developers can help you create a custom, SEO and mobile friendly website.
Like it or not first impressions matter. When a visitor comes to your website they instantly make a judgment about your business. What will they think about you?
If your website is looking dated or giving customers a bad impression it could be costing you business. Our team at Web Market Pros can give your website a face lift and blow customers away when they see your site!
Look & Feel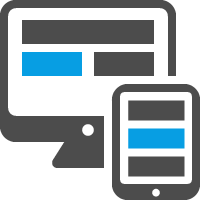 How old is your website? Don't be embarrassed, most businesses will admit their website may be a little past it's prime. What they typically don't realize is what it costs them.
Websites that are more than 5 years old are typically not built to today's standards. 2014 was the first year that people used the internet more from a mobile device than a desktop and there is no sign that we will go back. Most older websites are not mobile responsive and will produce a poor user experience to all these users.
The latest design standards including W3C and HTML5 are specifically designed to work with all the different devices. By using these modern coding standards you ensure your site will be functioning for all visitors.
SEO Friendly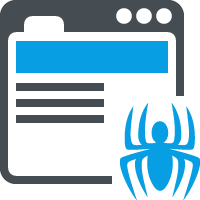 Visually appealing design is important but it is not the only important aspect. Search engine rankings are also impacted by website design. As technology progresses, search engines are understanding more about what is actually on a website.
In early 2015 Google sent out warnings to thousands of webmasters that were not optimized for mobile devices. The warning said either create a mobile friendly version of your site or lose your rankings for mobile searchers.
Using outdated standards like Flash can also negatively impact your rankings. By having a modern website that is using the latest development standards you are positioned to rank highly in the search engines.
There are certain methods to building a website that cause it to rank better than other websites. By creating a site that implements these strategies you will start out with an advantage over your competitors. This makes ranking your target keywords much easier.
Why Choose Us?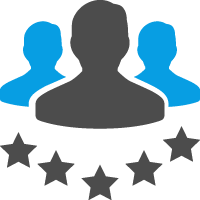 Our team at Web Market Pros has over ten years in the digital marketing arena. We know what works and what doesn't. We use this expertise to create a custom website solution that matches your business's personality and encompasses what your visitor is looking for.
Once we have created that design it's time to move to the development stage. Most custom website projects are managed in house.
With specialty projects we can coordinate with our US based web design partners to create the website you want with our proprietary ranking strategies. We don't outsource overseas where you often sacrifice quality and design because of the language barrier.
The building block for a successful marketing strategy starts with a great website. Contact us today for complimentary assessment of your website. We will review your current digital marketing strategies and help your create a plan to increase traffic, leads and sales from your website.
FREE Website Review!
Our team is ready to review your website's online potential and provide some tips to help you propel traffic, drive leads and increase revenue.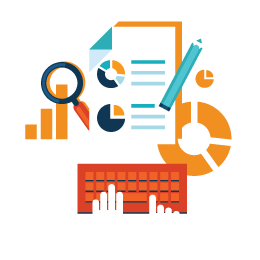 "Web Market Pros is a fantastic company to work with. They are increadibly knowledgeable. Unlike other companies I have worked with, they take the time to explain there processes and I feel very confident in their work." "Web Market Pros does SEO for us and they surpassed our expectation in a fraction of the time we were quoted by other SEO companies. We will definitely continue to use Web Market Pro's services. The prices are very competitive as well." "These guys Rock! I've been looking for someone to do SEO services for a while, and I keep getting the well you know there is no guarantee SEO. These guys came in and said we guarantee results, gave me a 3-6 month time frame, and I actually saw results in 2-Months. They also went above and beyond the call of SEO to help me." O U R V I S I O N
We eliminate the internet marketing headache
so you can spend more time running your business.