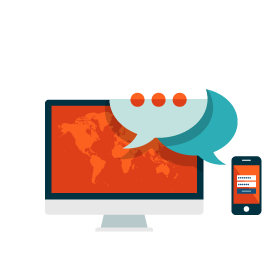 Local Search Optimization
Now is the best time for creating a local strategy of your presence on search engine results pages.
When you have a local business it's vital that people in your area can find you easily. This is why services like Google My Business (formerly Google Local) and Yelp were created. If your listing on these services isn't properly optimized then perspective clients won't find you.
This is where local search optimization can help! Improving your business' local presence with business listings, maps results, and on the SERPs gives you a huge advantage over your competition.
Local Business Listings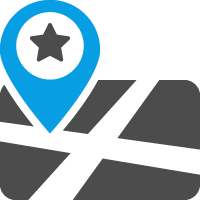 These are other websites that contain information about businesses just like yours. By having your business listed on these sites you have an opportunity to be in front of perspective clients.
These websites typically have what is referred to as a "citation". A citation is a mention of your business' name, address and phone number. These citations are a signal to search engines like Google that you're a legitimate business.
Most people think of directory websites like Yahoo Local, Yelp and City Pages when they think of citations. In addition to those sites, having your name, address and phone number on sites like Facebook, YouTube, and Pinterest also count as citations and can help boost your legitimacy.
It's not just your legitimacy that is boosted with citations, your Google Maps (also known as Google My Business) rankings can go up too. This helps potential customers find you other ways, especially when you have an actual storefront.
Most local business listing sites allow you to have other details that can help turn visitors into customers. Having a compelling description, hours of operation, and reviews allows visitors to learn about your business so they can make an informed decision.
Local Results in SERPS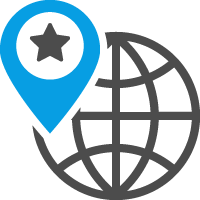 As our society moves from primarily using desktop computers to smart phones, ranking highly on mobile devices is vital. Search engines like Google are making a huge push to make it easier for searchers to find businesses near them on their mobile devices.
One of the biggest benefits of being optimized for local results is that mobile users can easily find and contact you. Missing this point excludes your business from almost half of all searches!
It's not just the number of mobile searchers but their local intent. Recent studies show that mobile searches for business services typically have a much higher chance of working with a local company.
When people perform a search on their desktop they are typically just researching. However, when they search from their phone they are typically out looking to buy that product or service. Will they find you?
Businesses that have a physical storefront have another benefit. Mobile devices allow searchers to easily grab your address and drop it straight in to the GPS on their phone. Even if you don't have a storefront they can click a button to easily call your business.
Reviews & Ratings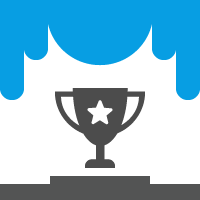 Many of the business listing websites allow customers to leave reviews about their experience. Nothing you can say will lend as much credibility as a happy customer's review.
Some of the larger sites will syndicate their reviews to other major business listing websites. This gives you more chances of perspective customers finding those reviews.
Along with reviews many of the sites have a rating system. This is a quick way that people can leave feedback about your business. People that are in a hurry and don't have time to read reviews can quickly glance at the score and decide who to pick.
It's important to manage your online reputation. While the positive reviews can help drive new business, the negative reviews can drive people away. By monitoring these sites you can quickly respond to customer critiques and resolve issues before they blow up.
Maintaining your reputation will allow you to continue to attract new customers.
Social Media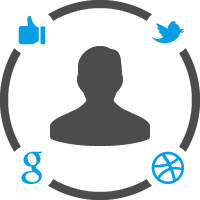 Certain local business listings will allow you to have a following where customers can connect with your business. As you interact with people it can increase your visibility and attract new customers.
This level of feedback allows you to improve the customer experience. When consumers have this two way, open communication they feel more valued which makes them feel comfortable referring you to their friends and family.
Some sites will also allow you to create promotions or even add coupons to your listings. This is a great way to bring new customers through the door that may be on the fence.
Why Choose Us?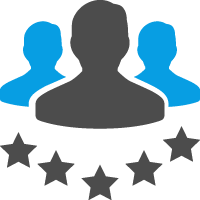 As local search continues to grow the benefits will only become greater. While the search engines are making it easier for consumers to search via their mobile devices it's important that they can find you.
When they do find you they have the opportunity to get to know your business, what you're about and view ratings & reviews from past customers. They are then able to make a quick decision and call or visit your business. This is equivalent to being on the busiest part of main street 60 years ago!
Our team of local search experts at Web Market Pros is here to help your business grow using these new methods. Instead of attempting to figure out all the nuances on your own our team can guide you through the process and do all the heavy lifting for you.
In addition to local search we can also create an overall marketing strategy for your company's web presence. By being everywhere your potential customers are, your business becomes the only choice.
Contact us today to schedule a complimentary audit of your digital marketing efforts. Our team can help you understand what people are saying about you and show you ways you are missing out on potential business. Then we can create and implement a plan to push past your competition and grow your business!
FREE Website Review!
Our team is ready to review your website's online potential and provide some tips to help you propel traffic, drive leads and increase revenue.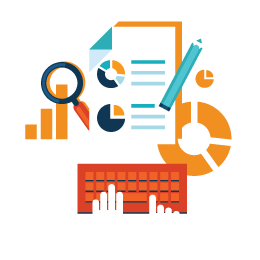 "Web Market Pros is a fantastic company to work with. They are increadibly knowledgeable. Unlike other companies I have worked with, they take the time to explain there processes and I feel very confident in their work." "Web Market Pros does SEO for us and they surpassed our expectation in a fraction of the time we were quoted by other SEO companies. We will definitely continue to use Web Market Pro's services. The prices are very competitive as well." "These guys Rock! I've been looking for someone to do SEO services for a while, and I keep getting the well you know there is no guarantee SEO. These guys came in and said we guarantee results, gave me a 3-6 month time frame, and I actually saw results in 2-Months. They also went above and beyond the call of SEO to help me." O U R V I S I O N
We eliminate the internet marketing headache
so you can spend more time running your business.